Corporate Christmas gift - who will you score points with when you gift them our pepper?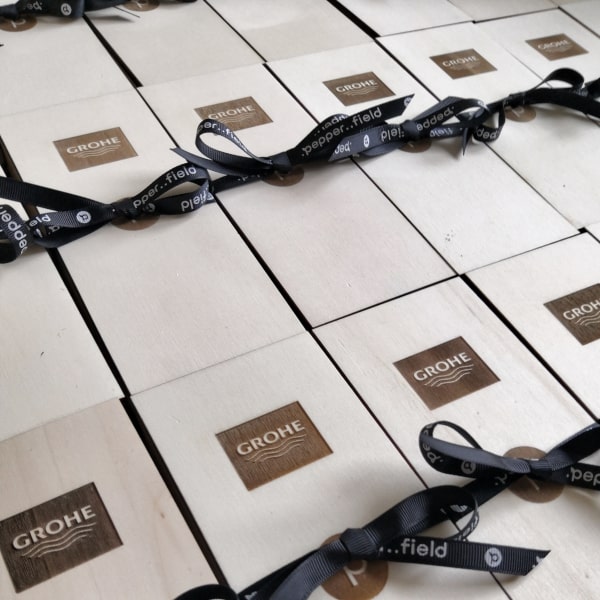 A gift for the boss, for colleagues, a Christmas gift for employees, but also for company partners or for the most skilled reinforcements in the company. Corporate gifts have become a fundamental part of corporate culture, causing many companies to ponder this dilemma throughout the year. What's new this year is that we're sending out a lot of gifts by mail thanks to our closed branches and helping with direct-to-person distribution. What industries will you score in with the Kampot Pepper gift set?
Healthcare gifting 
We are increasingly gaining traction in corporate gift giving with healthcare professionals - from dental technicians to medical facilities. This year we also sent out several Kampot Pepper gift packs to nurses in hospitals - just for fun, for their hard work. Give an original gift with a glass test tube that will cheer up the nurse and the doctor by finally having something nice in the tube! 
A gift for builders
Builders love us - why? We have no idea ourselves, but we think there are some real strong men in these companies who, by and large, appreciate a gift for a real man. After all, Kampot pepper is the basic building block of any good meal!
A gift for IT
Many of the companies that regularly receive our gifts are IT companies - we've got corporate gifts for IT men down pat! A lot of them have been working from their home offices this year and appreciate quality cooking more than ever.
Gifts for designers
Our Christmas gifts are appreciated, for example, by Czech companies that focus on the production and sale of designer lighting fixtures and other equipment for businesses or homes and appreciate it when the gift is not only made of quality materials, but also beautiful in design, carefully wrapped and precisely prepared.
A gift for the transport industry
Our work is also loved by the transport industry, which values the route link between Cambodia and the Czech Republic and appreciates this international overlap.
A gift for recruitment agencies
Here we are among the most popular gifts - and this is because recruitment agencies care deeply about the link between a quality product and a story that accompanies it. They also like the specific people behind a specific project!
A gift for a machinist
It's hard to say why we're popular with different companies whose beautiful craft is making different parts for machines, but we're glad for it anyway. Again, we expect to get our hands on mostly male collectives!
And what about you, have you already thought of a Christmas present this year for colleagues you may not have seen for a long time?