The taste and aroma of green freeze-dried pepper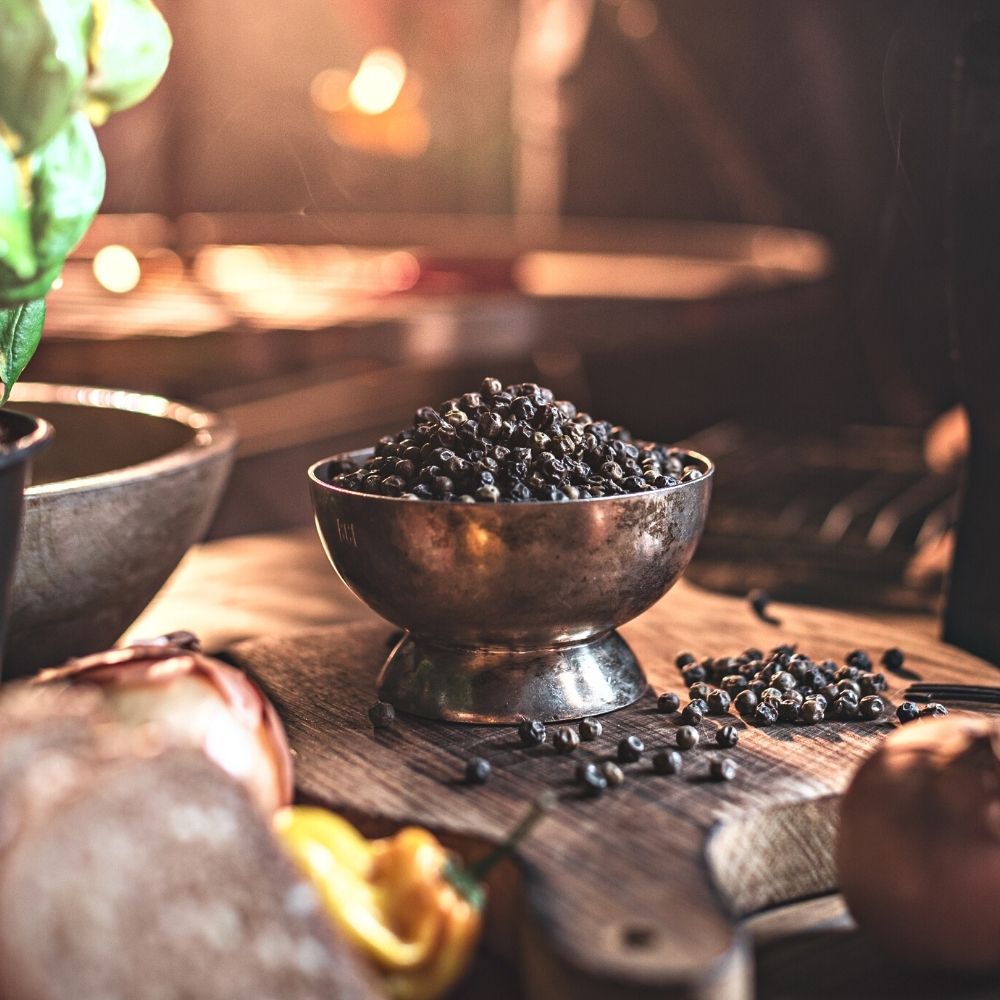 Fresh green pepper is a unique product that you will not come across on the domestic market. It is extremely difficult to transport green peppercorns halfway around the planet without losing some of its quality. Therefore, green pepper needs to be treated in a certain way to preserve its quality.
After drying, it becomes a classic black pepper, so some traders pickle it in a brine similar to that of capers. This process, however, detracts from the pepper's characteristic flavour. 
Fresh, almost like from the plantation
We have therefore taken the route of freeze-drying green pepper, which means we are able to bring it to your table in a form that retains most of its freshness. At home, all you have to do is soak it, add moisture and the pepper will return to its original state. It is important to note here that green pepper does not belong in the grinder.
The aroma of green pepper from the Kampot region is bright and spicy with subtle fruity notes of lime standing out against a camphor and mint base with subtle green apple overtones. When fully developed, the green pepper brings a pleasant aroma of pine and citrus fruits with a subtle hint of nectarine freshness.
A taste that is second to none
The taste of green pepper with a hint of salt is full of freshness and sparkle. It can be compared to black pepper, but with a much more interesting nuttiness. The green pepper is mild and slightly spicy with a hint of Kampot's mineral-rich soil and the local salt-laden climate.
The green pepper is a bit of a different gourmet experience than the other types of Kampot pepper. It takes you directly to the pepper plantation and gives you a taste of a little piece of Kampot paradise in its most authentic form.