This Christmas will be permeated with the scent of pepper!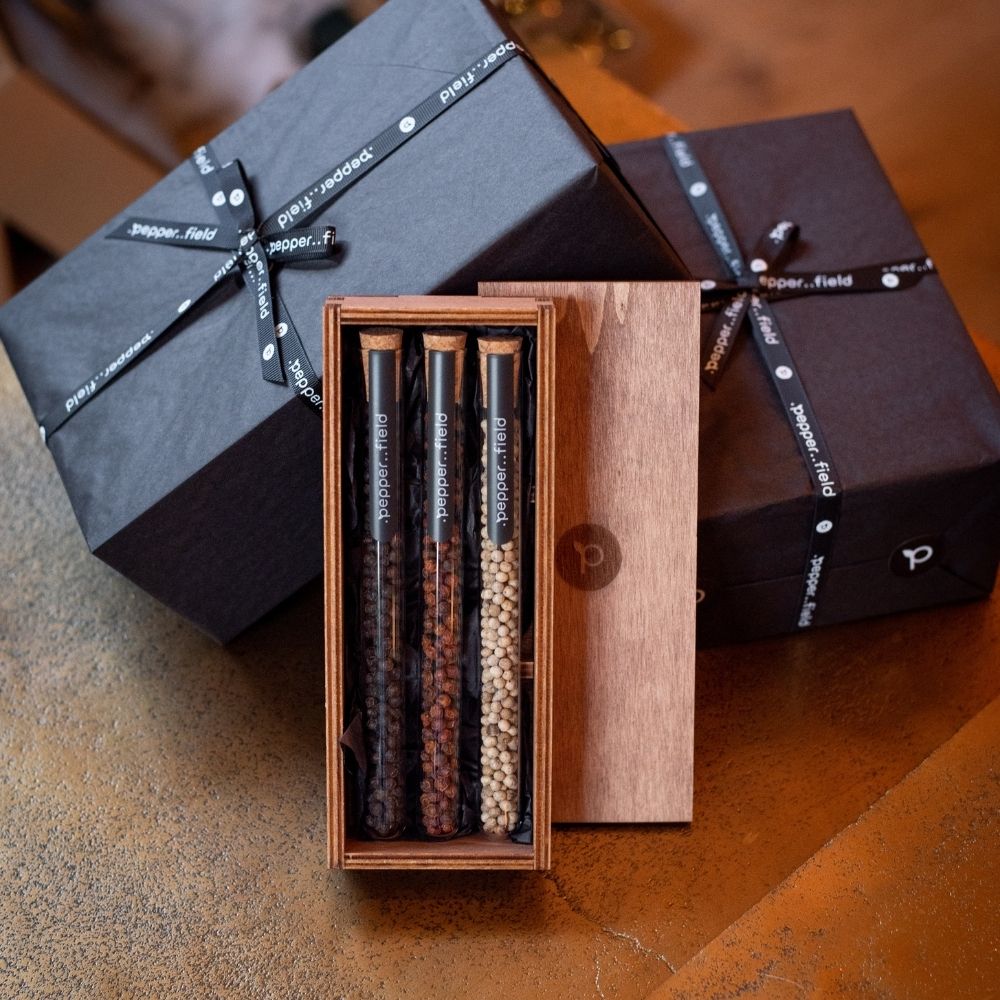 Just as this year has been unconventional, this Christmas will most likely be different. The question marks are swinging over Advent concerts, midnight masses and most likely we will not see the traditional Christmas markets where you always had the chance to buy a small trinket for your family member or friend.
Shopping for gifts will be done online more than ever this year, which may be problematic for some. Many people like to pick up some of their gifts in traditional brick-and-mortar stores, and these are gifts that bring something extra besides utilitarian value. They are aesthetic and, in many cases, bring the most joy.
However, you can also find a Christmas gift online that is not only practical, but also more than just a soulless electronic or another piece for your wardrobe. .pepper..field offers you the chance to gift a unique experience brought all the way from far-off Cambodia that your loved one can experience every time they get cooking.
Who you give our Kampot pepper to is up to you. However, we will do everything we can to ensure that it is a gift that is stylish and packaged in a way that lets the recipient know what a precious treasure they have received. We will wrap the pepper in beautiful glass tubes and we will also add a grinder made by Czech craftsmen with the best grinding mechanism available.
Moreover, the whole gift pack is not only for people for whom cooking is a life passion. Our pepper will thrill experienced cooks, who will be helped to perfect their culinary art to perfection, as well as adventurous explorers who are not afraid of new experiences and refined flavours.
Kampot pepper is not just any spice, but a pepper that is second to none in terms of quality. We personally select it from farmers living in Cambodia and make sure they are rewarded for their work.
You can see for yourself what the fruits of their labour taste like. Just choose one of the packages on offer at .pepper..field. This Christmas will not only smell of cinnamon and oranges, but also the peppery aroma of exotic distant lands.