White pepper: why was it taboo in many kitchens?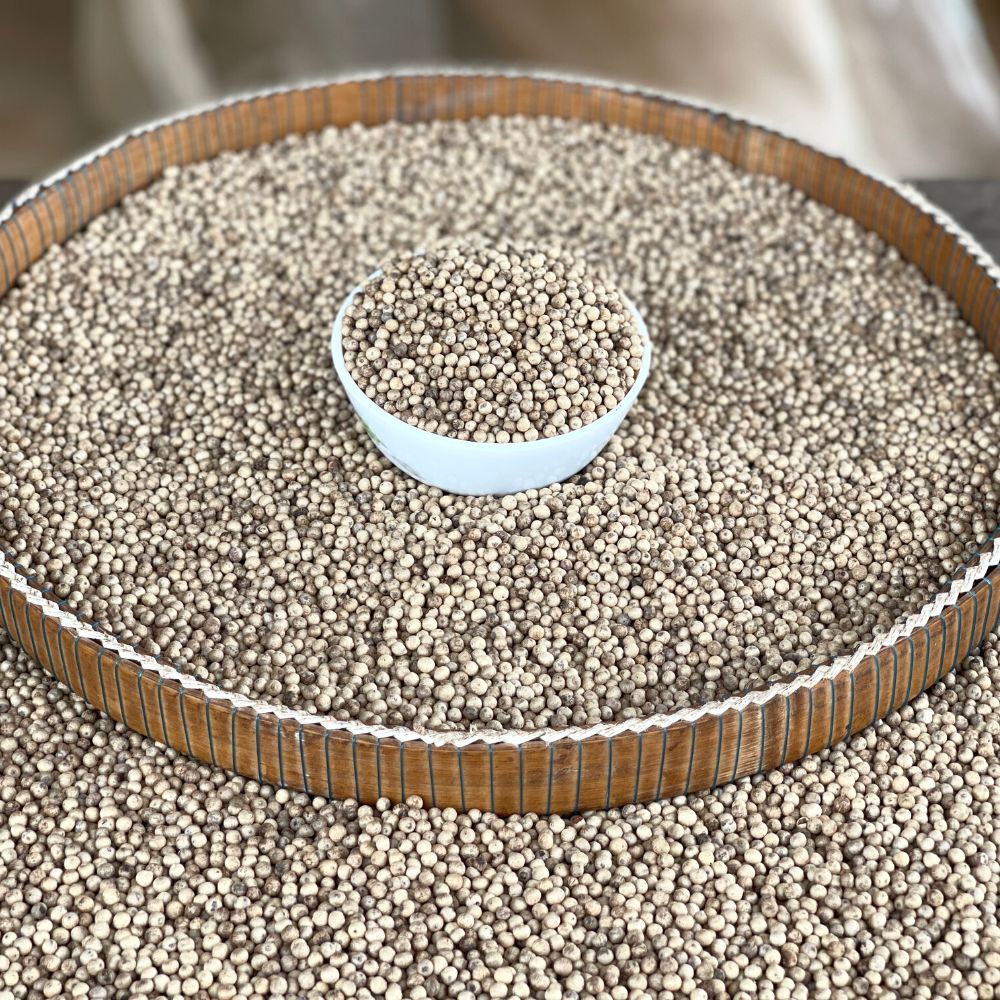 White pepper has a bit of a tarnished reputation in the world of spices. You may have bought this type of pepper, which certainly didn't smell very nice out of the box and had a musty aftertaste on the tongue. Unfortunately, poor workmanship is a characteristic of the pepper of large retailers who bring pepper to our continent improperly dried, which greatly affects its quality.
This is a great pity, because the taste and aroma of white pepper is something absolutely unique, and you will never look at this type of pepper in the same way again. Especially after you taste ours from Kampot.
Camphor, mace and grapefruit 
The moment you put it in the grinder and turn it a few times in your hand, the pepper develops its bright, ethereal aroma of camphor, sage and cedarwood. These heavier scents are supported by muscat flower, which harmonizes with notes of grapefruit zest and other subtle citrus notes.
After a few minutes, a core of white pepper emerges, which yields nutmeg, thyme flowers and lemon balm, all backed by heavier scents of cedar, black tea and grain. 
The spicy cedar 
When put in the mouth, the white pepper brings out a bright spicy flavour that has some surprising bread notes. The white pepper is subtle, yet the peaks of its pungency are absolutely flawless. The most dominant notes, however, are the sensual cedar notes, which have a mouthfeel similar to the nose.
As you can see, even white pepper can surprise in many ways. So try giving it a second chance and choose a white pepper that you can be sure will be of real quality. Try ours from .pepper..field, imported from the far reaches of Kampot.